Air Conditioning Services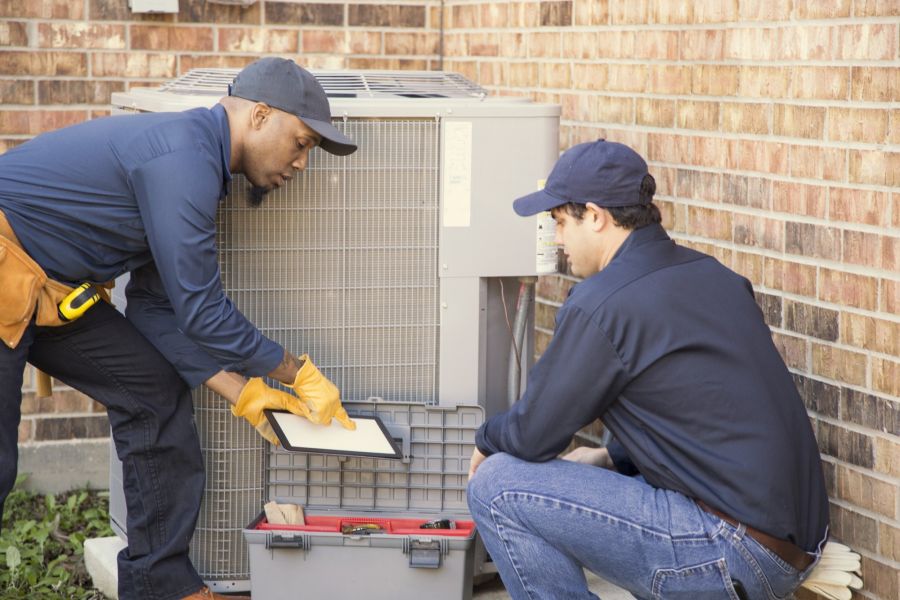 Central air conditioning (AC) improves our quality of life so much that many people cannot imagine life without it. Since Willis Carrier invented the first electrical AC unit in 1902, the technology that is used to efficiently cool homes and commercial buildings has improved exponentially. Celestial Air HVAC, LLC is an established HVAC contractor providing air conditioner installation and repair to local homes and small businesses. We offer the very latest in AC systems. Our certified technicians perform regular maintenance and repairs on AC units to keep you comfortable during the summer's hottest days.
---
Call for a FREE Quote
---
Installing the Best Puts Your Mind at Rest
AC systems come in several designs. When you're building a new structure or replacing a worn out system, you must consider which size and type of system is right for your space and usage requirements. Split, Packaged, and Ductless Mini-Split Systems are some common air conditioning units available for residential and commercial buildings. You're probably most familiar with the Split system that consists of an evaporator coil that is located inside your home and a condenser coil and compressor that sit outside. Celestial Air HVAC, LLC installs split ac systems that minimize indoor leaks and reduce outdoor noise. If your home or office doesn't have duct work, we can introduce you to the advantages and drawbacks of Ductless Mini-Split Systems. Call (862) 239-5050 for more information.

Annual Servicing of AC Units Saves Money
Most industry experts agree that spring is the best season to schedule an annual check up of your AC. Wouldn't you want to find out if you need system repairs before summer temperatures begin to soar? Celestial Air HVAC, LLC routinely checks refrigerant levels and tests for coolant leaks. We inspect ductwork for leaks and seal them to improve your system's efficiency. Our technicians also tighten electrical connections and lubricate motors and belts. Call us today at (862) 239-5050 to schedule maintenance of your system to avoid costly repair bills in the future.
Quick AC System Diagnostics Mean Effective Repairs
Celestial Air HVAC, LLC has been repairing all types of HVAC systems for local residents with precision and skill since 1995 . We use the latest tools to accurately assess AC problems, and our time-tested repair techniques ensure that your unit performs like new. When your AC stops blowing cold air, call the local HVAC contractor that has 28 years of experience bringing old systems back to life. Contact us at (862) 239-5050 for a free quote.
Three Reasons to Call Celestial Air HVAC, LLC for Air Conditioner Installation and Service
Affordable Rates - Partnering with local customers since 1995, Celestial Air HVAC, LLC provides reliable, on time service at competitive prices you can afford. From after-hours emergency service to regular maintenance and initial installation, our rates are always fair and reasonable.
Satisfaction Guaranteed - Celestial Air HVAC, LLC works hard to earn the loyalty of our customers, and places your comfort and safety above all else. Your satisfaction is our top priority, and we will work hard to ensure your cooling system remains dependable, affordable and well maintained.
Dedicated Customer Service - The staff at Celestial Air HVAC, LLC are available to serve you at any time. When an emergency hits in the middle of a summer heat wave and your air conditioning system goes on the blink, Celestial Air HVAC, LLC has trained technicians ready to help.
Trust your air conditioning systems to Celestial Air HVAC, LLC, where affordable rates, dependable customer service and a satisfaction guarantee ensure your cooling equipment is well taken care of. Call Celestial Air HVAC, LLC at (862) 239-5050 today for a quote on air conditioning installation and service.
---
Call for Fast Quote
---