Air Filter Systems
Do you remember when you last had your air filters changed? This seemingly simple task often goes undone months after it comes due. We frequently hear that customers forget to change the filters, or don't have the time to look up the size they need, order the parts and then replace their filters. That's where Celestial Air HVAC, LLC comes in. Let us handle the details for you. Call today for a free quote, and breathe easier tomorrow!
---
---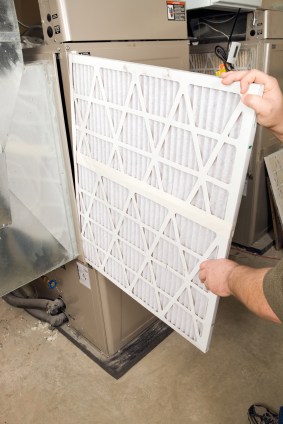 Trustworthy Filter Replacement Technicians
Celestial Air HVAC, LLC has proudly served the region since 1995, installing high-quality air filter systems in homes and businesses of all sizes. Our fully trained and insured technicians take your health seriously and work hard to ensure that all aspects of air quality systems run dependably and efficiently, including:
air filtration equipment
air purification equipment
ventilation
fans and exhaust
humidifiers and dehumidifiers
Reasonable Air Filter Prices
Celestial Air HVAC, LLC believes that every customer deserves a healthy home and work environment. In order to make it possible for all budgets, Celestial Air HVAC, LLC provides service for top quality air filter systems at reasonable prices. Call (862) 239-5050 to talk with a knowledgeable customer service representative about affordable air filtration that meets your budget.
Satisfaction Guaranteed
All of our work is backed by an impressive satisfaction guarantee. Committed to quality on every level of HVAC for homes and businesses, Celestial Air HVAC, LLC maintains a solid reputation for quality service. Our staff is always available to answer questions, discuss problems in your home and provide solutions to air quality issues using various elements of air filter systems.
Create a healthier atmosphere in your home and office with the help of trustworthy technicians from Celestial Air HVAC, LLC. Our affordable rates and customer satisfaction guarantee have helped us to become the leading HVAC contractor in the region, servicing many of your friends and neighbors. Call Celestial Air HVAC, LLC at (862) 239-5050 for an estimate on quality air filter systems designed to improve the air quality of your living space.
---
Call for Fast Quote
---